Lapping and polishing disc
KiZi has developed from cast iron discs, synthetic iron discs, copper discs, and tin discs to diamond discs, and the flatness can reach 2um
Video
---
Copper Lapping Disc Detail
---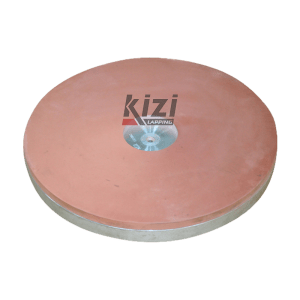 It is used for moderate grinding of products with less grinding allowance and high surface requirements. It can achieve very fine surface effect when used with medium and fine particle grinding liquid.
Sapphire Special Lapping Disc Detail
---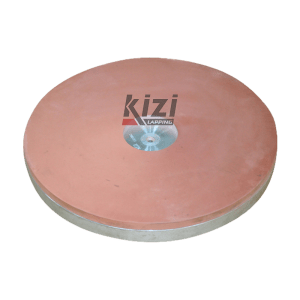 Used for hard polishing of sapphire LED substrates, with KIZI sapphire special polycrystalline diamond slurry, the best removal rate can reach 0.002mm/min, and a single grinding disc can process about 50,000 2-inch substrates with KIZI diamond slurry
Contract Iron Lapping Disc Detail
---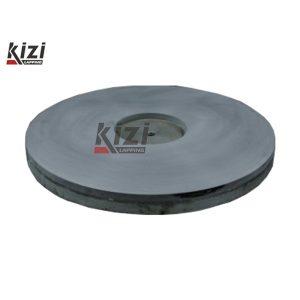 It is used for rapid rough grinding of products with large margins, and it is efficient to use with coarse-grained diamond grinding fluid, but the grinding surface is rough
Tin Lapping Disc Detail
---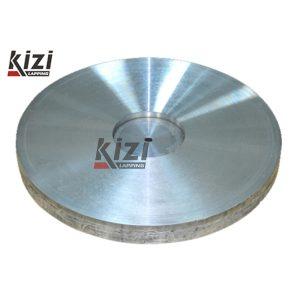 It is used for products with high precision and high finish grinding requirements. It can meet the best surface roughness requirements of Ra0.02 with the particle diamond grinding fluid. It can also be used for high-precision hard polishing, so that the surface becomes both flat and mirror-like.
Cast Iron Grinding Disc Detail
---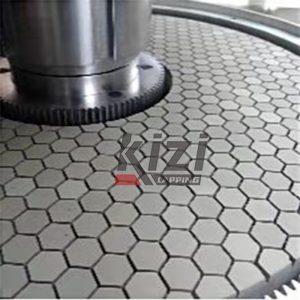 For optical glass, metal surface matte effect lapping and polishing
Can be customized
Model
Disc diameter(mm)
Lapping disc
Φ380
Φ460
Φ610
Φ910
Φ1200